석유화학협회로 부터 한국 BASF EPS 사업총괄임원 대통령 표창 수상
2016년 10월말, BASF Korea의 Styrenic Foams 사업 총괄임원 차경진 상무는 제8회 화학산업의 날을 기념하여 대통령 표창을 수상했습니다.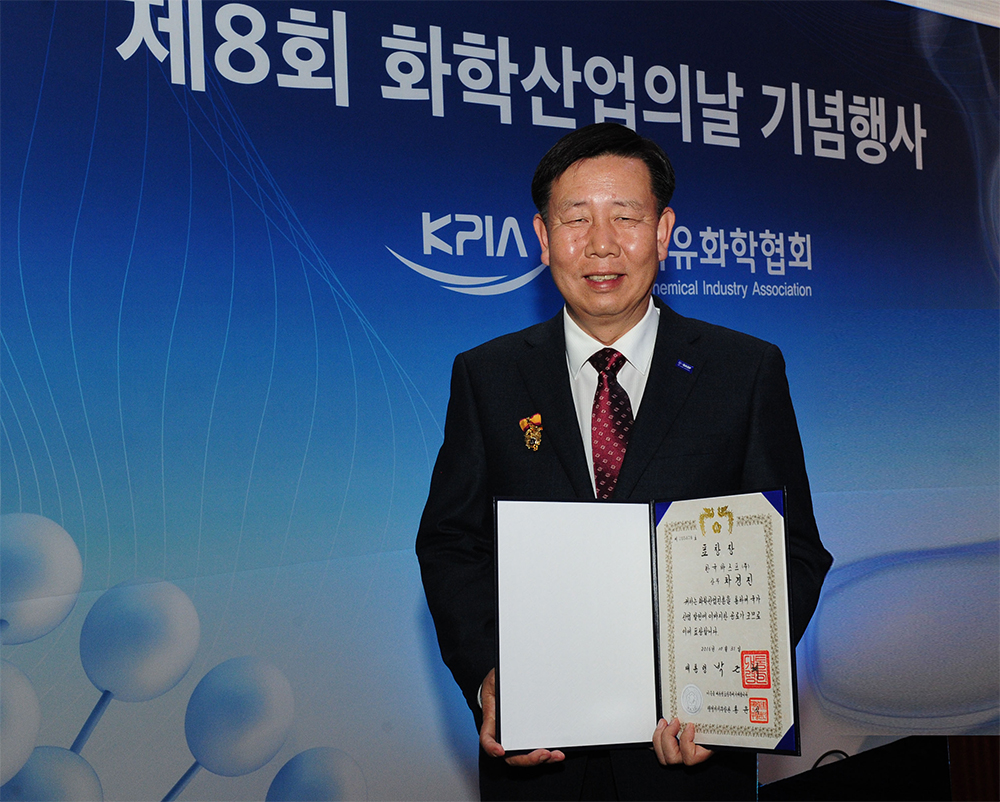 Cha was recognized for his contribution to introducing innovative, eco-friendly thermal insulation solutions and related technologies to the Korean market while working in the local EPS industry over 28 years. He was also greatly credited with the design and dissemination of innovative energy-efficient houses such as '3L House' and 'Passive House,' which significantly reduce energy consumption.
He was highly praised for his contribution to the advancement of the local chemical industry by initiating the adoption and supply of BASF's Neopor®, a highly efficient silver grey insulation raw material based on EPS. Neopor® is approximately 20 percent more effective in insulating compared to conventional EPS. Cha also attracted foreign investments for the setup and extension of the manufacturing facility for Neopor® in the country. The product has outperformed its domestic sales volume by a factor of ten since its debut in 2007, and built a foundation of overseas exports.
Cha joined Hyosung BASF in 1988 and headed the EPS technical support team. Then he served as EPS sales head for BASF Korea and Korea Transplant Coordinator for BASF India. Now he heads the EPS business at BASF Korea.
Kyoung-jin Cha, Head of Styrenic Foams Business at BASF Korea, Awarded Presidential Citation in Celebration of 8th Chemical Industry Day.
To celebrate the 8th Chemical Industry Day, the Korea Petrochemical Industry Association finds and awards figures who contribute to the development of the local petrochemical industry and raise awareness of the importance of the sector as a pivotal industry that drives Korea's economic growth.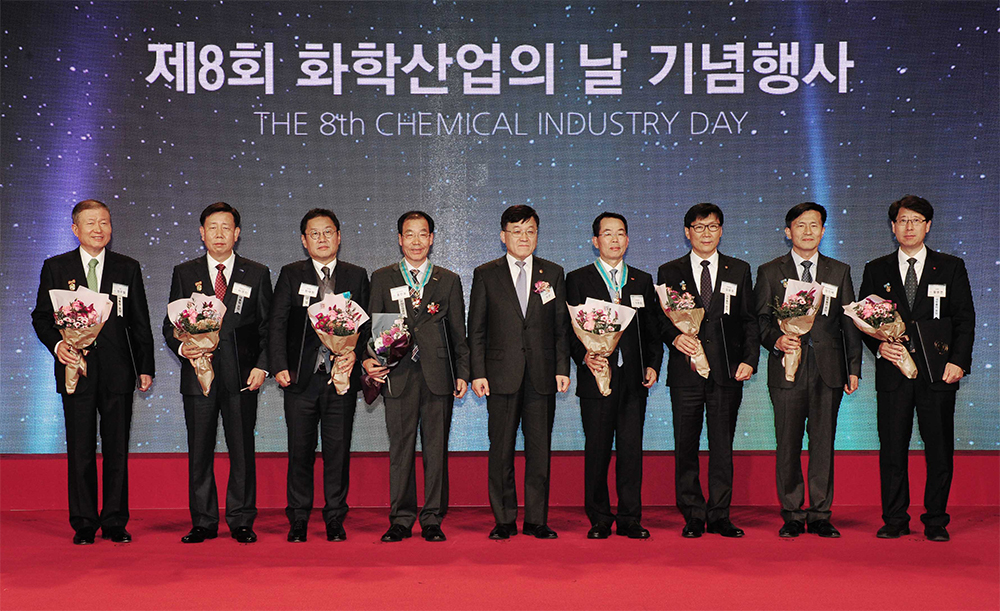 About BASF Korea
BASF began its business in Korea in 1954. The company now has seven large production facilities in Yeosu, Ulsan, Gunsan, Ansan and Yesan, and five technology centers in Suwon, Ansan, Siheung and Dongtan. BASF established a global sales office for its organic electronics business in Seoul in 2013 and opened its Electronic Materials R&D Center Asia in Suwon in 2014. The company has 1,057 employees in Korea.